section-db6548d
Professional Boyfriend Companionship
High-End Male Escort +
section-88e7622
What if you had your very own Professional Boyfriend who is a basically high-end male escort but satisfies your craving for connection and companionship all on your terms?
As human beings, we yearn to connect with another or others in such a way that makes us feel fulfilled, whole and satiated. We long for and sometimes even fantasize about spending quality time with a companion who captivates us, intellectually intrigues us, stirs our heartstrings, and deeply touches our very soul, our bare essence.
My touch of companionship extends far beyond the physical. Whether it's me preparing a delicious home-cooked meal for you, your arm candy at that play that you can't wait to see, a dance partner at the hottest salsa club, or someone to share the hobby/activity that you feel passionate about.
Although you're a perfectly capable, intelligent, and independent woman you also feel the need to experience some male companionship. One with which you can connect on multiple levels. Yet, all too often, it doesn't happen, leaving you feeling disappointed or alone. I provide a delightful solution in which you decide: when we see one another, the duration, and how we share our time together. It's actually on your terms.
Treat yourself to me. My high-end male escort companionship is actually a gift you can bestow upon yourself.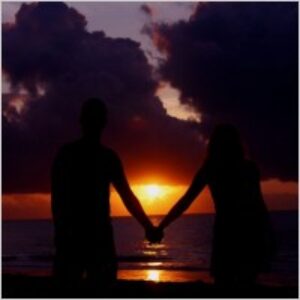 It's a quality relationship for a predetermined amount of time designed to bring a sense of fulfillment. All without the strings, drama or the pressure of a "normal" relationship. Think of me as your temporary boyfriend. I'm there when you desire my attention and gone when you don't.
Sometimes we all just need a little escapism to relax, forget about life's challenges and just enjoy the pleasure of another's companionship.
You will love not only the way it makes you feel but also how it enhances your life whether only once for an hour or two, a day, weekend, week or month or on a regular basis such as semiweekly, semimonthly, semiannually, annually, birthday, holidays, etc.
section-1f9097f
Click on the below tabs to get a better feel for what it would be like to experience me. 
My high-end male escort companionship process and etiquette rules are also provided.
Imagine how would it feel to have:
An intriguing man who is there for you, your needs, wants, and desires?
Intelligent conversations with a man who lends a sympathetic non-judgmental ear?
Arm candy that turn heads, complements your personality and style but makes you the star at an event?
A partner to share your hobbies, favorite activities (chess, golf, firing range, martial arts, workout at the gym, etc.), or just your day?
A phone companion to share your day, that important accomplishment or just because…?
Someone to take you to your favorite restaurant or prepare your favorite dish for intimate dining just for two – Sensual Chef Anthony at your service?
A Sensual Warrior for Bondassage for women, sensual massage or your other sensual needs?
Here are a few steps to get started:
Contact me for any questions, concerns or to increase the level of comfort between us. Explicit communication electronically will terminate the communication
Book some time with me when you are ready
Make a deposit, see my Donation page for details. It's subject to my cancellation policy as stated on my FAQs page. All fees paid are for time and companionship only. However, what happens whilst accompanied by me is entirely between two or more consenting adults who share similar likes and interests
Meet in a safe public place to get to know one another
Here are a few rules of etiquette:
Let's keep the energy lighthearted and fun
Let's not discuss anything explicit.  A gentleman doesn't talk that way around a lady initially
Let's not discuss fees. Please refer to my donation page instead. All fees paid are for time and companionship only. However, what happens whilst accompanied by me is entirely between two or more consenting adults who share similar likes and interests
Whereas at a minimum, the common courtesies should be reciprocated, to a companion, warmth, openness and a willingness to grow goes a long way to making it a fabulous experience for both of us
Discretely place an envelope containing the fee in a visible place upon meeting at a convenient time to do so
Discretion and your privacy are guaranteed. I will never discuss or otherwise reveal anything about you or our time together. I would appreciate the same