Julius contacted me to fulfill his wife's fantasy of being with a black man.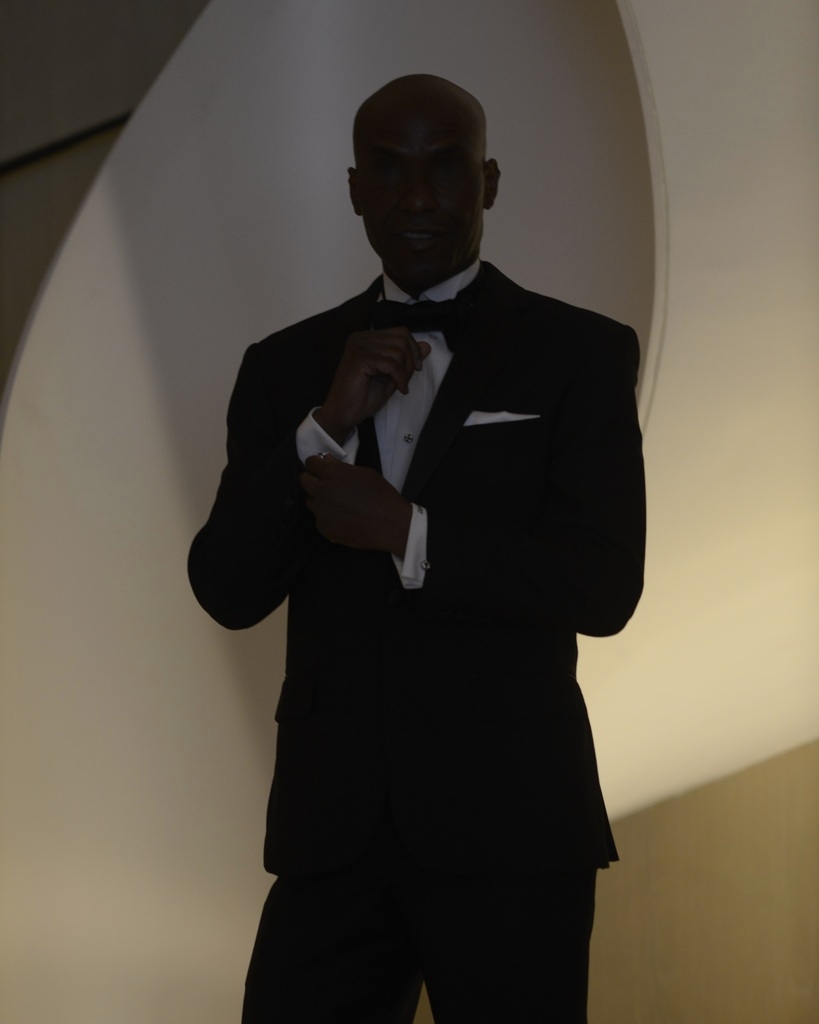 I usually do not make a lot of fanfare about being a black gigolo. I have found that many, if not most, clients are impartial about a male companion's race, ethnicity, or religious persuasion. However, it does matter to some. This was one of those situations in which the client also preferred a straight luxury black male companion. People want what they want so I do my best to give it to them without judgment. In this case, Julius had viewed my website and felt that I was the right black gigolo for his wife.
He told me that he only wanted to watch
We discussed the details such as date, time, and place. We agreed to meet initially at a local cocktail lounge so that he could provide me with some more information about her. I knew that he just wanted to check me out to ensure that I was indeed legitimate and safe prior to allowing me into his home and entrusting me with his wife. I could tell that they were open and honest with one another about their intimate desires and fantasies.
It was quite obvious that he really loved his wife
Julius asked, "What would you like to drink?" "Water," I replied. Julius said, "Wow. You are here on time, you look and smell great and you're not drinking alcohol. You really are as professional as your site indicates". "I like to live up to my professional image." I amusingly replied.
He described his wife Helena, her likes and dislikes as he downed a beer. We left the bar and I followed him home
We arrived at their beautiful, elegant house. After we entered, Julius introduced me to Helena. There stood a gorgeous, refined, older woman in her mid to late 50s; nice long blond hair, lovely round breasts, and a figure that any Hollywood starlet would envy.
"It's a pleasure to meet you, Helena," I gave her a small peck on the lips. We exchanged niceties for a few minutes at which point Julius excused himself.
Helena's Black Gigolo Fantasy
Helena and I continued the conversation as she sipped a glass of red wine. I then moved closer, delivering a tender kiss on her full lips. Slowly, I removed her stilettos and massaged her feet as the conversation continued.
"That feels so good," she whispered. "Shall we go into the bedroom?" I asked. "Whatever you want," she replied.
She picked up her glass of wine and the bottle, took my hand, and off we went to the bedroom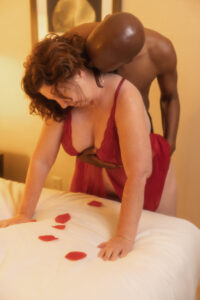 I unpacked a white candle, lit some incense, and ignited a diffuser. I filled the diffuser with a blend of water and essential oils and then prayed to heighten the energy between us.
She quickly undressed, unzipped my slacks, and reached for my manhood by the time I finished the prayer. I had planned to undress her slowly from top to bottom but she was ahead of me. We kissed even more intensely, our tongues dancing. I slowly broke contact kissing her earlobe and then her neck making a deep growling sound that vibrated down to her breasts. She moaned deeply.
Overcome with passion, she surrendered herself completely to the moment
I sensed that Helena wanted to be pleasured in ways that would peak the intensity of her sensual adventure. Those hours of eroticism seemed eternal to this sensual woman. I must say, she enjoyed every second of the encounter as I'm sure Julius did peering quietly from the bedroom door. 
After countless explosions of ecstasy, Helena relaxed on the bed catching her breath as I dressed. We had an absofrickenlutely fabulous time together. Julius and I conversed until Helena calmed down. I then left leaving the lovely couple to themselves.
Thanks to the lovely couple Helena and Julius
I am honored that they entrusted me as their black gigolo to fulfill Helena's fantasy.
 *In order to protect the client's privacy their actual names and photos have not been used.
– Reprinted by permission from The Geisha Society.