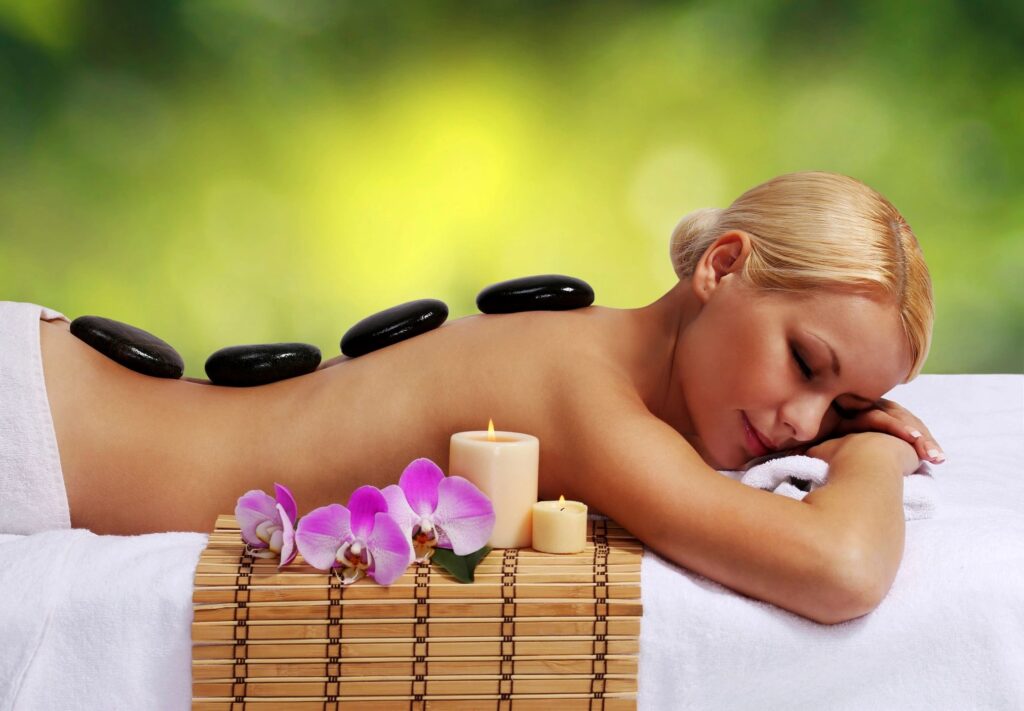 You desire a luxury male courtesan to help you relax and release the sexual tension in your entire body with a sensual massage (I call it Sensualsage). It's ironic that business or professional women work so hard to be successful but are seldom able to relax and enjoy it.
Release this tension in your body with a sensual massage. A candlelit room filled with the aroma of incense and soft music creates an ambiance of relaxation awaits.
Nomenclature: Although not exactly the same I prefer the term Professional Boyfriend but use the terms male escort, courtesan, companion for women, or gigolo synonymously. Likewise with the terms high-end, luxury, and upscale.
Sensual Massage:
Once the ambiance has been created the sensual massage arouses and circulates the healing, rejuvenating sexual energy of your life force through the use of actual massage techniques that may include the erogenous zones. It's a sharing of energy that travels through my body to my arms then hands and finally fingers. There are many massage techniques, such as caressing, stroking, rubbing and gently thumping or kneading.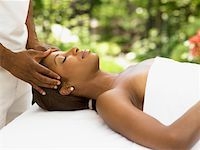 A veil of calmness comes over me as I lubricate my hands then warm them by rubbing them together.
A feather slowly slides over the bottom of your feet to the calves, thighs, buttocks, and back up to the neck. My warmed hands caressing the soft tissues of your body then stroking and gently kneading the harder muscles.
When you are ready you turn over to lay on your back. I start from the top, massaging your forehead followed by the temples and your facial muscles. Your face begins to tingle. I move down to your neck rubbing it then shoulders followed by the arms, sides, torso, groin, and thighs down to the feet.
As I touch more sensitive areas you begin to tense up. Your breathing becomes shallow. Your back arches and you moan with pleasure. I sense that the pressure is becoming unbearable yet titillating. Ever concerned with your comfort I whisper softly in your ear "How does that feel? – Do you want me to keep going?". Your head slowly nods in the affirmative and you faintly reply "lovely – don't stop".
As the sexual energy pulsates and circulates in your body it will sometimes feel tingly, ticklish, and pleasurable. Finally, the sexual tension is released followed by a relaxation of the muscles. The circulation of this rejuvenating energy inside the body manifests itself outwardly in your experiencing joy, pleasure, and euphoria – a happy ending.
Your moans of joy tell me what parts I should give more attention to. But you are always free to let me know what areas to concentrate on.
Other Forms of Touch: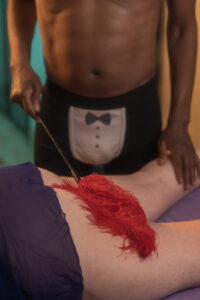 If you don't fancy a sensual massage then there may be something that you have in mind. Alternatively, you may choose any of the following:
Of course, any Adventure could also include releasing your inner foodie, afterward, to satiate all your desires. And yea, you could easily get another type of massage at the spa and/or pamper yourself in some other way but wouldn't it be so much more fun with a luxury male courtesan?