Lately, I've received many inquiries from guys asking for advice on how to become a high-end straight male escort catering to women (aka gigolo, companion, or courtesan for women). I usually ask them why they want to get into this business. The usual answers are either to have sex with many women and/or to make lots of money.
My response to them is that they must genuinely change the thinking from getting something from a woman to giving her a guaranteed fabulous experience; whether in or outside of the bedroom. Here are a few reasons explaining why in the first of a series of articles that I'll write on the topic.
1. Makes Sure She Comes First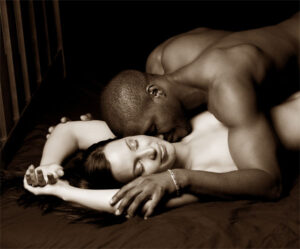 An intentional pun but it's apropos. A companion for women should drop his ego in order to give his client a temporary escape. Not every client will want physical intimacy but she will certainly want him to make her feel special, comfortable, safe, and attentive to her needs. Of course, if sex does occur then her pleasure and satisfaction should be seen as more important than his.
2. Relaxed, Upbeat & In A Good Mood
Women are very perceptive of emotions. They will not only sense them but will start to feel them inside. Usually, the main reason that she patronizes a male courtesan is to make her feel relaxed, amazing, sexy, beautiful, and good about herself, in addition to the aforementioned. The only way to do so is for him to be relaxed and keep his energy lite, upbeat, and positive.
3. Listens Twice As Much As He Speaks
We have two ears and one mouth for a good reason. A good male courtesan allows his patron to speak while he actively listens. A woman loves it when a man listens to her and is genuinely interested in what she says. It's the little things that have a HUGE impact on her. She should be given the attention of a captive audience of one. Making her the star of the show.
4. He's The Man
Although a high-end straight male escort catering to women should be a chivalrous, respectful, and charismatic gentleman. He becomes even more powerful with an air of mysteriousness, nerves of steel, and King Kong-sized balls. More often than not a patron will want her gigolo to take control and lead her into a memorable experience. This requires a sky-high level of confidence and boldness coupled with good skills of observation and sensitivity to her subtle signals. They also help to gently lead the interaction in the direction that she wants it to go without her having to guide her.
5. A Seducer of Women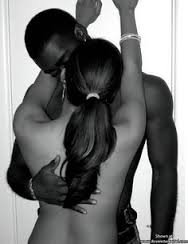 Seduction starts with self-confidence that is unshakable by anyone or anything. Women can sense a man's self-confidence and are drawn to a guy with high levels of it. It creates powerful masculine energy or presence that becomes almost irresistible. They love it when a man is so sure of himself that he takes his time to allow the sexual tension to build up naturally through their interaction, humor, body language, and the senses. He then becomes the object of her desire by remaining open and non-judgmental to whatever she wants (more on this below).
6. Handles His High-end Straight Male Escort Business
Even Don Juan or some other great seducer of women will be unsuccessful if he is unprofessional, provides shabby service, or is unwilling to accommodate his patron's needs. There is a business aspect to providing companionship to women. The more successful companions research, plan, and execute those plans prior to starting then tweak as needed. There are many resources online.
7. Constantly Improves His Product
A high-end straight male companion for women should constantly improve himself; the product. Most clients will expect a certain level of intelligence, sophistication, and skillfulness from him. If nothing else then raw animal magnetism. Constant self-improvement helps to become not only well-rounded but also a more interesting person. Reading, and staying informed about news and current events arms him with a plethora of topics to intelligently discuss. In addition, studying different forms of kink, massage, tantric, etc. equips him with an arsenal of sensual skills.
8. Open To Whatever She Wants
Different patrons will call upon a male companion for a myriad of reasons. One may want him to escort her to a social function while another may want to try out some form of kink. Another may want a boyfriend experience whereas a couple may want the wife or girlfriend entertained. It may depend on a number of factors including her emotional state at a given time. Sex will often, but not always, be involved in the trysts. It's ALWAYS her decision. A gigolo just needs to be open to whatever she needs from him at any given moment. Then be ready, willing, and able to satisfy those needs.
There you have it. Being a high-end straight male escort catering to women can be a fabulous experience for both patrons and companions but the companion must work it. Providing companionship to women is no easy walk in the park. If he expects an amazing woman to pay for his time and companionship shouldn't he be at least as amazing?