La Stampa is an online paper in Italy, written in Italian.  One of its writers requested an interview to share my insights on heterosexual male escorts catering to women. I delightfully accepted the gracious invitation. It featured me along with two agencies managing heterosexual male escorts in the USA. It was published July 18, 2017, then became available to read free online a week later.  Read the article's a free online version on the La Stampa website by clicking here.
Hint: Use the Google Chrome web browser to view the article. It will then ask if you desire the page to be translated to English. Once you answer in the affirmative it will translate the page for you. The PDF of the paper's front page and the article are embedded in this post below.
High-End Male Escort Quality Traits.
---
Not only seduction, but the new gigolos can also assemble your Ikea cabinets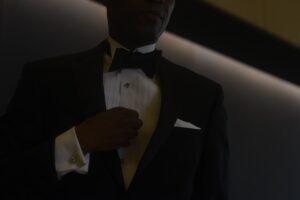 Who doesn't remember Richard Gere in an impeccable Armani suit, speeding in his convertible in the streets of Los Angeles? American Gigolo has seduced a generation of women, but paying for a man's services was a fantasy, reserved for wealthy women looking for company and discretion. These days, hiring an escort is no longer considered taboo for many women who are economically independent, exasperated by online dating, and with a precise idea of what they are looking for in a man. At [the] same time, from Tokyo to New York, the number of men for hire ready to satisfy their needs is increasing, ranging from an innocent romantic dinner to a 50 Shades of Grey-inspired sensual night.
According to a survey of the University of Lancaster that reviewed over 25.000 of ads for escorts from 2010 to 2015, the ones aimed at women have triplicated. "The clients are mostly in their 40s and 50s" explains Sarah Kingston, the professor heading the research with her colleague Nicola Smith. They have full careers, they look for a man with specific physical attributes or they want to revive their or their couple's sexual life." Many women, contrary to men, do not request particular services, but company and intimacy, or what is called a "boyfriend experience".
Some escorts have a second profession, while others, like Anthony Asanti, from Washington, DC also based in New York], choose it as a career.
He started in 2011 while studying law at university when a woman lawyer asked him to pay him for his company. Anthony, an expert in the art of seduction, considers his work honorable, with many positive effects on the lives of his clients. "To give a woman joy, pleasure, make her feel good about herself, is a necessary service, he explains. After the first experience, many [women] wonder why they did not try it before." His clients are single, divorcees, and married, and include homemakers, managers, and celebrities. "Some didn't have relations for a long time, others can't find a man that makes them feel sexy and special, others want to have fun with no strings."
While Asanti is independent, in the US the agency Cowboy4Angels has created a business of two million dollars a year, promoting sixty muscular men across the country. The[y] accompany women to business meetings, weddings, or a dinner for two. Sex is not in the contract to avoid legal problems but they specify that is legal for two consenting adults to get further. The website Rent-A-Gent forbids intimate relations with their men, who have other talents: they might assemble your Ikeas table, buy your groceries, or take you to a party to make your ex jealous. The catalog includes experts in finance and football players, but also strippers for bachelor parties ($250 an hour).
[The] boom of escort requests [is] even in Japan, where women pay high fees for services that could seem bizarre, such as cry together to unlock trapped emotions. Who[ever] wants more intimacy can hire a "sheep", or a guy that would cook for them, listen to their problems and hug them to fall asleep. For a night of passion, some pay up to $100.000. In China, unmarried women over 30, considered old or "shen nu", bringing a boy for hire at home for the Holidays helps avoid the pressure and judgment of family members ($10-$250 a day). Finally, the companion can also be virtual, with "Invisible Boyfriend", the app that offers an uncustomized boyfriend for chatting online ($25 a month). Sexting is not included.
---
It was an honor to be featured alongside two large agencies managing heterosexual male escorts. It's a delightful confirmation to me that an independent companion(s) can be on par with even the largest agencies of heterosexual male escorts in every way, including professionalism.