Straight Male Companion: A Woman's Right To Hire Him Part 3
Should or Shouldn't I?: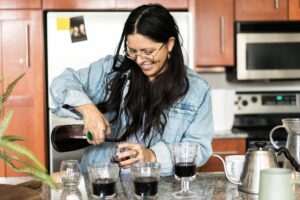 Some women languish for long periods of time over whether they should engage a straight male companion for hire. It's understandable. When making this decision keep in mind we all have the right to come up with a solution(s) that we believe will work best for us. The solutions are value judgments based on your particular set of circumstances, the options before you and where you are at a particular point in your life. All decisions come with consequences. Even those where one decides to not change anything has the consequence of things remaining the same.
Value judgments can never be wrong; just maybe different from another's. Sometimes our choices result in desirable outcomes; other times not so much. Other people faced with the same circumstances may make the same choices; some will not. Some will agree with our choices; others, well, will not.
How To Find A Quality Straight Male Companion:
All straight male companions are not created equally. Some are of top-notch quality. Yet many more shouldn't be anywhere near this business. Exercise due diligence whether you patronize a male escort who works as an independent or one represented by an escort agency. Your comfort and safety are paramount.
I suggest that you check out Concierge Du Monde before searching for a companion. It's a forum where you can learn how to safely navigate the dance of patronizing straight male companions. There you can also connect with male companions and with some amazing women who patronize them. The forum, however,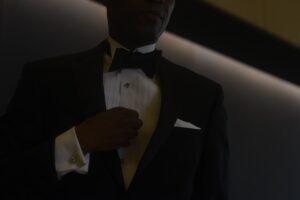 experiences cycles of high and low activity at times. But it's an invaluable resource that covers a wide variety of topics.
Then determine what type of experience(s) that you want before searching for a companion to fulfill your needs.
Finding a straight male companion can be as easy as connecting with one on Concierge Du Monde, doing a search using your favorite search engine, or asking a friend for a recommendation.
To find one on the internet merely enter your search criteria as your keyword search term(s). Be prepared to look beyond the first two search engine results pages. There are a lot of irrelevant, crappy sites and distasteful ads. Stay with it and you will eventually find a companion who piques your interest.
If you feel comfortable doing so, ask a nonjudgmental confidant in your social circle of female friends for a recommendation. Especially from a friend who has engaged a male companion. In certain socioeconomic circles, it's more common than you may have realized.
Finally, contact your potential companion with the mindset of getting to know him. Schedule some time with him afterward if you feel that he's a good fit for you.
The Wrap-up:
I have done my best to explain why a woman has a right to hire a male companion by illuminating what quality male companions do. Many do not recognize how fulfilling the time with a quality male companion can become due to their own misconceptions. You can share some wonderful rendezvous together.
It may not be for every woman. But if you are open to the possibility of indulging, you may find that this is exactly what you need. Most women who have engaged a quality male companion feel that they've received a real bargain.
In a perfect world, there would be no need for straight male escorts. Every woman desirous of memorable experiences with a man would have them. However, we do not live in such a world. Thus, we must navigate adult issues in the imperfect one in which we reside.
Properly understood, providing companionship to women is honorable and compassionate. It's an honor to be a straight male companion. I give joy, pleasure, excitement, etc. to women or otherwise greatly enhance their lives. I would be honored to do this for you.